California Loan programs
First of all we offer many California loan programs to choose from. Our DAP's, down payment assistance programs offer 5 Down Payment Assistance Programs ONLY in California. So our brokerage offers them all, CHENOA Fund, CalHFA, Platinum Program, Community Down Payment Assistance programs. All are available throughout the State of CA. Furthermore we offer many other programs as well. Choose from FHA, Conventional, Jumbo, USDA Rural zero down loan, 203k loans and more.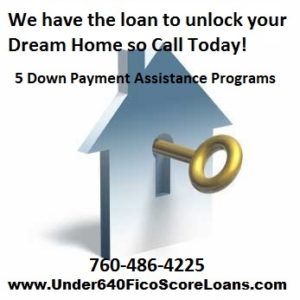 GSFA Platinum DPA flyer          Platinum flyer
Five DPA programs          CalHFA brochure
Why rent if you may qualify to buy and pay less than rent in many cities across California with down payment assistance. You may qualify to buy with minimal out of pocket expenses less than first, last and security deposit of any rental. If you have low scores we can raise them within 3-4 days in most cases to qualify for programs, rates and terms as necessary.
Lending in CA only
California only      760-983-4549     or     760-486-4225