USDA Rural – Zero down loan – California only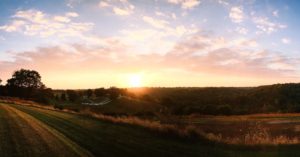 These "0" Zero Down USDA Rural purchase loans are available from a minimum 580 fico score. Consequently the USDA Rural is for the purchase of homes in rural USDA eligible areas. Check eligibility of a property address below.
USDA Rural New Construction – The zero down loans can be used for new construction in rural areas. This also includes the purchase of new manufactured homes. Furthermore you can also include the purchase of an adequate homesite
Existing Homes – These zero down loans can be used for the purchase of existing homes in rural areas
No Down Payment Requirement
The loans may include closing costs, guarantee fee, legal fees or title service. Also including the cost of establishing an escrow account and other prepaid items.
There is no monthly mortgage insurance premium
30-year fixed rate at market interest rates
Also there is no maximum loan amount
The Refinancing of Direct and Guaranteed USDA Rural Development housing loans are allowed
The Guarantee fee may be tax deductible
MINIMUM 580 FICO SCORE REQUIREMENT TO QUALIFY (Under 580, ask about credit repair advice services at no cost?)
Guranteed Rural Housing Loan Programs
The USDA Rural Development gurantees home loans made by banks. Also includes savings and loans, mortgage companies and other approved lending institutions. Funds can be used to build, purchase existing dwellings, repair, or purchase and repair sites. This includes providing water and sewage facilities. 
We now live in the High Desert, Silver Lakes of Helendale. I sell real estate locally in Helendale, Apple Valley, Hesperia, Victorville, Phelan, Pinon Hills, Oak Hills and within 1 hr travel. Also we have associate agents to assist with the rest of CA.
This is the Loan processing needs list for processing a loan approval, DU Approval or pre-approval letter. Our home office is in the Silver Lakes, Helendale, CA. Besides that Helendale is a USDA Rural zero down area so inquire today. We also offer down payment assistance programs for out of the USDA areas. Hence, we have you covered for little to no down payment home purchases. 
or LOAN APPLICATION